Hey guys! Jenna of Dearest Love and I are beyond thrilled to see you again at our coffee date!
So, what's been going on this week?
This sweet moment was probably the best high of the whole week. It spurned a whole blog post about what I want my daughters to know. I have an immense amount of gratitude for these incredibly special times that I can sit back and watch them be real with each other, love each other, squeal in pure fun and joy. Nothing makes my heart swell more than that.
It is love in its purest form, and I get to witness it.
I think a low this week may just be this moment. I had a long and hard day at work, and all I want to do on these long, hard days is to come home and completely zone out and lose myself in reality television and popcorn and ice cream. But sometimes I have to play like an adult who has responsibilities and work through them. I have a responsibility to my husband, my daughters, myself: I have to take care. Sometimes I don't want to, and I want to give it up and just g o  t o  b e d . But, I'll play like an adult, this time, and hopefully I'll keep getting more and more used to it ;)
Jenna and I wanted to feature our favorites from last week as well. I had to go with Madison of Wetherills Say I Do. I love her blog, her beautiful way with words, and her wonderful attitude and graciousness in the blogging world. So, shout out to Madison's post, Coffee Date with the Jennas, where she speaks openly and honestly about her life:
One of my biggest fears in running this blog is that I will come off as perfect. My life may seem perfect to some, but I promise that anything good that has happened or is happening is simply because of God's faithfulness. I can't take any credit for it. 
So, now it's your turn, friend. What's new? Was your week good, bad, mediocre? How is your prayer life? How is your family life? How is work? GIMME ALL THE DETAILS.
I'm also linked up with Aimee at This Darling Day. Thanks, kisses :)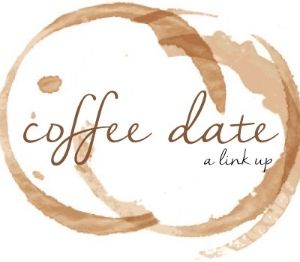 Rules of the linkup: Only link up the URL of your blog post, not your blog homepage. Make sure to visit and comment on at least 2 other links! After all, that is what this link up is all about--getting to know one another!
jenna guizar
In between tweeting, reading books to my daughters, and [not] burning mac n cheese, I am the Founder + Creative Director of Blessed is She women's ministry + community.