Coffee Time with You and Me
Hey guys! Jenna of Dearest Love and I are beyond thrilled to see you again at our coffee date!
So, what's been going on this week?
This week has been a whole lot of craziness. I have been getting cancelled a lot (see in the "lows" section), but with all of these crazy cancellations, I have been spending an amazing amount of time with the girls. It is treasure, being with them. Especially on the days where I thought I wouldn't be with them. It is a huge blessing to snuggle and kiss and read books and go to the park and do all of those things when I thought I wouldn't see them for a whole entire day. Truly a treasure. I love it, so so so much.
(Remind me I said all of this on the crappy days where I want to pull my hair out!)
I've been getting cancelled a lot (see highs on why this isn't so bad). It kind of sucks - being in a position where you think you can help provide for your family financially and then realizing that you can't. I am supposed to work three days a week, but when my job calls me and says, "Never mind, we don't need you today," it sucks. That's income we relied on, income that was going to pay for a dance class or a soccer class or some new clothes.
It's weird, having fluctuating income when before it was reliable. I know that all things go through ebbs and flows, so for right now, I'm going to bask in being with the girls on the days when I least expected it.
What's new? Was your week good, bad, mediocre? How is your prayer life? How is your family life? How is work? GIMME ALL THE DETAILS.
Thanks, kisses :)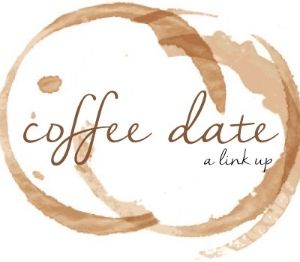 Rules of the linkup: Only link up the URL of your blog post, not your blog homepage. Make sure to visit and comment on at least 2 other links! After all, that is what this link up is all about--getting to know one another!
jenna guizar
In between tweeting, reading books to my daughters, and [not] burning mac n cheese, I am the Founder + Creative Director of Blessed is She women's ministry + community.