Let's have some coffee, shall we?
Hey guys! Jenna of Dearest Love and I are beyond thrilled to see you again at our coffee date!
So, what's been going on this week?
This week was a little cray cray. With about 15 or so other women, we've started a new site for daily devotionals, and I am SO super pumped about it. It is such a fun, collaborative project, and getting to work with others on such an inspiring and important ministry makes me come alive. I truly cannot wait to see what comes of Blessed is She, and I would love if you guys would show it some love over on our site.
The gorgeous logo and header were designed by the lovely Danielle Burkleo, who I'm so appreciative of. She captured exactly what we envisioned and then some. I can't recommend Danielle enough. I am so grateful. So, feel free to sign up to receive updates on what's going on, and join us on this new and exciting and important journey.
Along with this new and exciting venture, I haven't been doing the best at taking care of myself. I haven't been taking the time I know I need to get rest, and therefore, I sometimes become snippy and not-so-kind woman. So I know I need to lay off of having everything done right now! I need to just relax and know that there will always be more to do, and to pace myself and enjoy the ride.
What's new? Was your week good, bad, mediocre? How is your prayer life? How is your family life? How is work? GIMME ALL THE DETAILS.
Thanks, kisses :)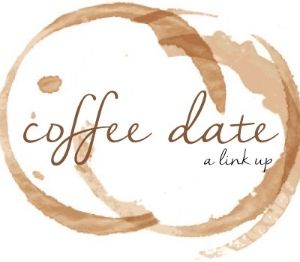 Rules of the linkup: Only link up the URL of your blog post, not your blog homepage. Make sure to visit and comment on at least 2 other links! After all, that is what this link up is all about--getting to know one another!
jenna guizar
In between tweeting, reading books to my daughters, and [not] burning mac n cheese, I am the Founder + Creative Director of Blessed is She women's ministry + community.